If you are buying or selling a home in Magnolia Texas, you have come to the right place. I hope you enjoy your visit and explore everything my realty website has to offer, including Magnolia real estate listings, information for homebuyers and sellers.
Looking for a new Magnolia home? Use Quick Search or Map Search to browse an up-to-date database list of all available properties in the area, or use my New Listing Alert form and I'll conduct a personalized search for you.
​Magnolia TX is truly where the city meets the country. If you are looking for a place to live where you can get away from the hectic city life this could be just the place for you. Magnolia is located along Hwy. 249, about 25 miles north of Houston in Montgomery County. Magnolia Tx Real estate is booming with country subdivisions popping up all over the place. All you have to do to enjoy the landscape is look around. You will find beautiful forest, rolling hills and much more. The actual town of Magnolia is quite small but the unincorporated area of Magnolia is a huge area extending from Nichols Sawmill to FM 2978. You will find most of your country homes in this unincorporated area.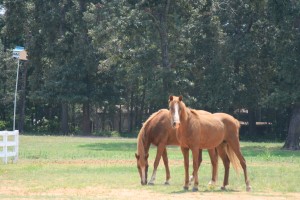 Horses and Magnolia Tx go together. Magnolia is the area where you can find horse property and still be able to commute to Houston, The Woodlands or Exxon. The town has several stores that stock feed, supplies, tack, clothing and more. It is not hard to find veterinary services in and around the Magnolia area. Typically the country subdivisions will allow one horse per acre.
Magnolia Tx History:
This was once a tiny town with the primary industry being sawmills. Early in the 1900's Magnolia was known as "Mink". The name of the town was changed in the mid 1900's. Sawmills need railroads so it was natural that the railroad should become an integral part of the community. Those days are long gone but the Magnolia Depot still stands as a tribute to that era. The Depot, as a result of the efforts of many community volunteers has been placed in its original location. The old depot was once a hub of activity. Passenger and freight cars filled with people, lumber, groceries, supplies, daily newspapers and just about any other necessity of the day rolled in and out. The depot now rests beside the tracks, with many trains passing through but never stopping for cargo or passengers.
Magnolia has great schools. The Magnolia Independent School district is a rapidly growing school district just like the entire area. The district has 2 High schools, 4 intermediate schools and 7 elementary school. Along with great schools they also have all kinds of extracurricular activities.
The Texas Renaissance Festival is held just north of Magnolia off of 1774. The festival is held on 54 acres of pine trees and hardwoods. The festival recreates a 16th century English Village known as New Market Village. The Village is holding its annual harvest festival. They are honoring the visiting King Henry VIII and his queen, Catherine of Aragon.
As you step through the gates of the village you will be part of the magic. There are 27 Stages of entertainment from comedy, juggling, to sword fighting and acrobatics. You can watch full contact jousting. With over 300 shops and artist that have one of a kind masterpieces you are sure to stay entertained.
Click here for New Magnolia TX Listing Alert- You'll receive automatic e-mails when homes that meet your criteria are added to the MLS - you will find out about listings before most REALTORS!
Search for homes in Magnolia TX:
Under $200,000
$200,000 to $300,000
$300,000 to $400,000
$400,000 to $500,000
$500,000 to $600,000
$600,000 to $700,000
Luxury Homes
Magnolia Resources