I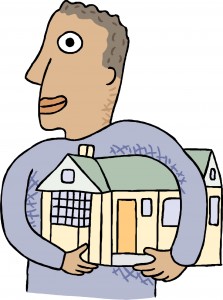 n Texas we close at Title companies and if you are getting a loan you are going to be required by your lender to
have a title policy.Title insurance provides protection against title defects that were unknown to you at the time you purchased the policy. Before writing a policy, a title company will check for defects in your title by examining public records, including deed, mortgages, wills, divorces, court judgments, tax records, liens, and encumbrances. The company will then defend in court any claims to the property that are covered by your policy, subject to certain limitations. If the company loses, it will pay you for covered losses up to the amount of your policy.
In Texas, the two most common types of title policies are "mortgagee policies," which protect lenders, and "owner policies," which protect buyers.
Most lending institutions won't loan you money to buy a house or other property unless you purchase a mortgagee policy. This policy will repay the balance of the mortgage if a claim against your property voids your title. Mortgagee policies remain in effect until the loan is repaid. Most lenders will require you to buy a new mortgagee title policy if you refinance your home.
Owner policies insure property owners against the specific kinds of claims listed in the policy. Any owner policy remains in effect as long as you or your heirs own the property or are liable for any title warranties made when you sell the property. You should keep your owner policy, even if you transfer your title or sell the property.
In Texas our title policy forms are standardized. This mean the policy language is the same, regardless of the company. Pay special attention to "Schedule B" of the policy which explains any limitations, exclusions, exceptions and special. You may want to discuss these exceptions with an attorney before you close. Schedules C shows the requirements that must be satisfied for the title policy to be issued. It may require information on marital status of one of the parties; if there have been any probates or bankruptcies they will be here also. This is also where you will find the descriptions of mortgages. If there are any mechanics liens, tax liens, judgments (you get the idea) this is where they will be found. This is the part of the title commitment that the seller must resolve before the closing occurs.
The premium for a title policy is paid only once, at the closing of the sale. The buyer and seller may negotiate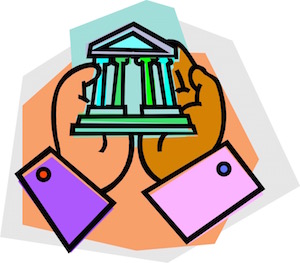 who pays the premium. Generally in Texas the title policy is paid by the seller for the new buyer but everything is negotiable so this is not always the case. New home builders will typically NOT pay for the title policy and it becomes a buyer's expense.
Title insurance premium rates are set by the Texas Department of Insurance and are based on the property's sale value using a sliding scale. You can check the Texas Title Insurance rates here.
As a Tomball TX\home buyer I expect you will be getting a loan and this will be required by your lender. If you are paying cash then you can make the choice as to whether you want title policy protection or not. I recently had a buyer who seriously considered not buying the policy. I told them it was their decision but I would require them to sign something saying I did not think this was in their best interest. They finally decided to buy the policy; my concern was you just never know what might come back to bite you without it.
Title and Escrow