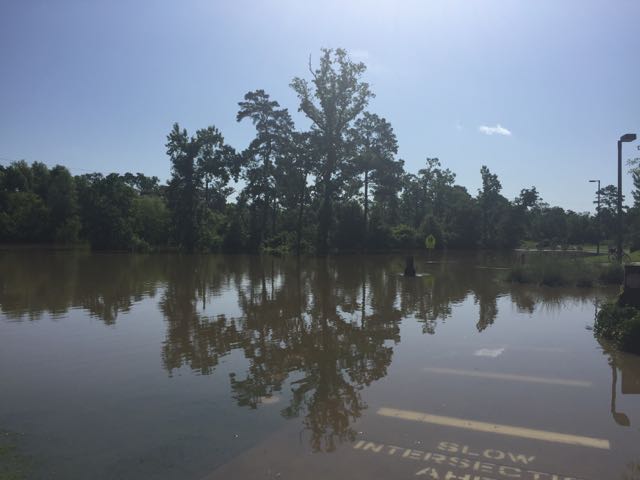 The flooding that we have AGAIN had in the Spring TX area is amazing!! We drove in yesterday afternoon from a week in Florida at the Catalina 22 Nationals and were met with torrential rains getting across town. We were able to get home going down Gosling but we could tell that the rain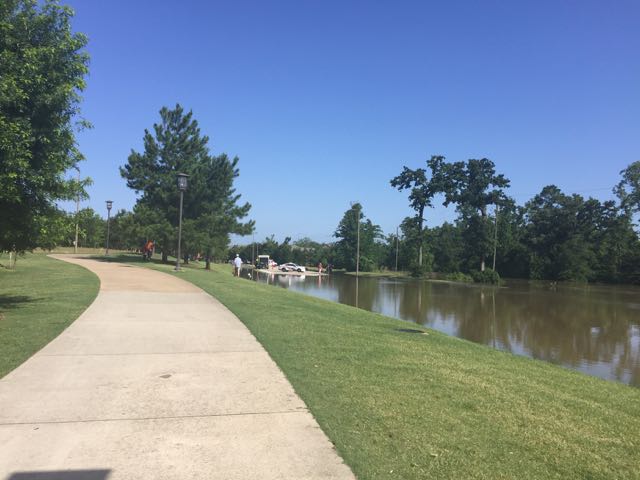 was about to go over the road.
This morning the sun is out and we decided to take and ride and see how far Spring Creek was over the banks. We were not able to make it to Spring Creek; these pictures were taken in Creekside The Woodlands (Harris County.) We have lived in Coventry for 19 years so lived in the area long before Creekside was built. For many years we were way out in the country and there was only one way in and out but then Augusta Pines was built and we had additional access. Creekside has brought the city right to our backyard. I mean this literally as our next door neighbor backs to Creekside. Where the closest grocery store use to be The Randall's in The Woodlands we now have HEB just 3 minutes away from our house.
We don't have that access this morning it is almost like being on an island as both the Gosling and Kuykendahl Spring Creek Bridges are not accessible due to flooding. The pictures are from Rob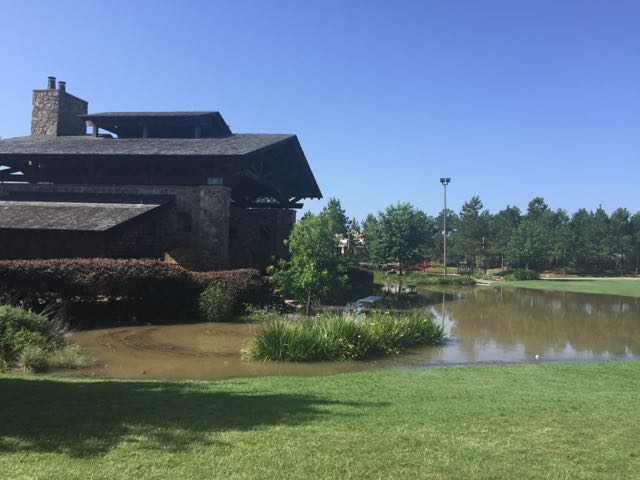 Fleming Park. I don't think that many houses have flooded as the developer did the right thing and all the houses were built up higher than the road but we have LOTS of street flooding going on.
A few years ago when we had our drought I said I would never complain about too much water again but I'm praying that this is the last of the torrential rains as hurricane season hasn't even started yet. I will be honest I would rather have too much water than not enough but so sad to see so many people whose homes have flooded in The Woodlands, Spring and Tomball.